Artist Liaison
Kilkenny Arts Festival 2017, 2016, 2015, 2014, 2013, 2012, 2011 and 2010
Member of the 'Bid Team'
2015 and 2016 – for south east Ireland's candidate, ThreeSisters, for the EU Capital of Culture in 2020
Project Manager
'The Colour Wheel' with Jim Moginie's Electric Guitar Orchestra at the Carlow Arts Festival – Borris House Festival of Writing and Ideas 2015 and Longitude 2015.
With 'Materialisation: Mapping the Making' Textile Collaboration for Carlow Arts Festival 2013 with Curator Anne Montgomery
Operations Manager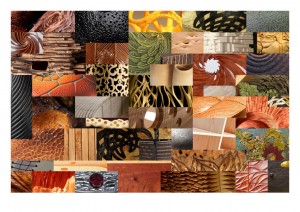 Wood art collaboration – in Co Carlow. The installation will be shown in the Visual Gallery in Carlow as part of the annual Carlow Arts Festival Eigse. Titled Improvisations on the Theme of an Irish Wall, it will be over ten feet long and 3 feet high and will be made by 20 wood artists from Ireland, the USA, Canada, France, England, Wales, China, New Zealand and Australia.
Projects Manager
with OAK 2012 – Open Art Killenure, Co Tipperary
Projects Manager
with the Ark Children's Centre, Temple Bar, Dublin, for the Spring Programme with Year of Craft 2011 'Crafted Creatures exhibition'
Board Member
Éigse Carlow Arts Festival, from August 2011-2016. Chair 2014 – 2016.
Marketing and Communications
for Blackstairs Opera 2008 and 2009
Projects Manager
Creating and implementing projects and training programmes for various bodies. I consult with stakeholders, fundraise, communicate with funders and media, recruit participants and ensure the programmes and events reach conclusion. I have worked freelance in between periods of employment as a manager with the Crafts Council of Ireland and the Arts Council.